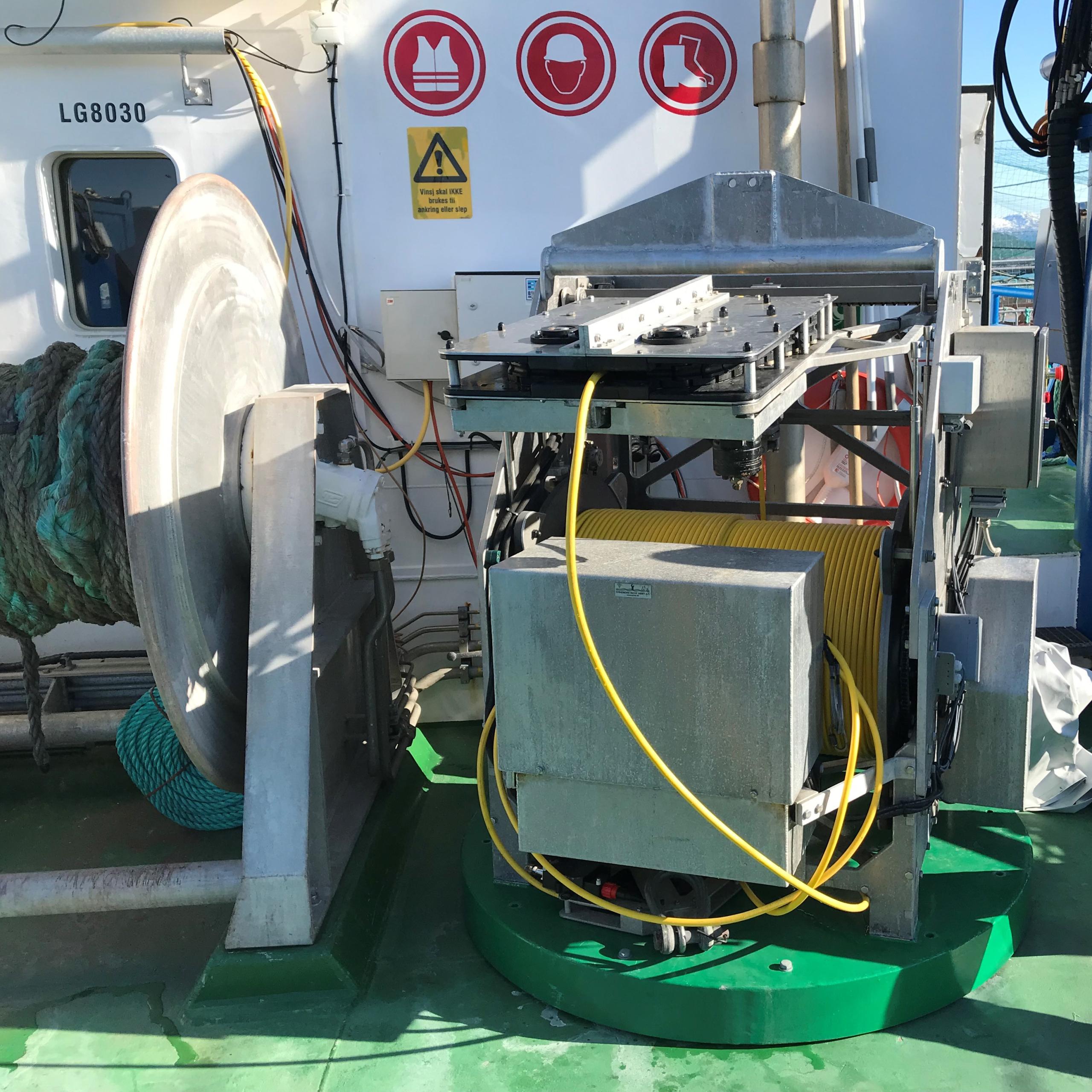 cable Capacity (can be customized)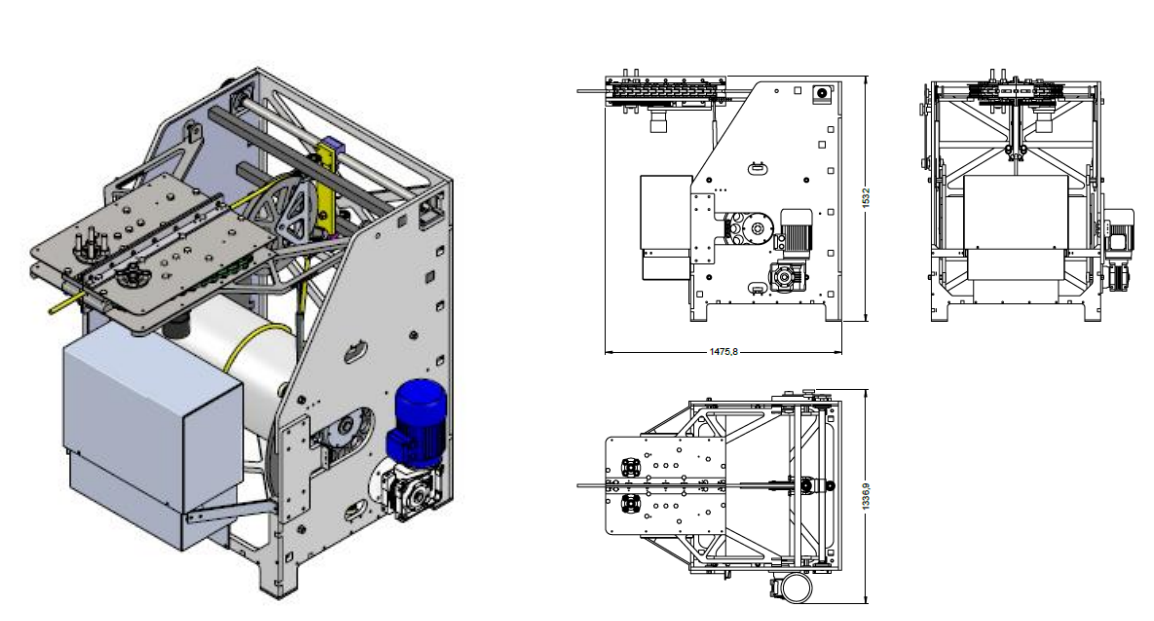 The Dry TMS Winch is a constant tension winch, which means that it keeps a constant tension on the tether as it is guided and spooled up on the winch drum. This offers easy handling and efficient spooling of the ROV tether. The winch has been developed for under-water tether management systems (TMS), but as the name implies, has been adapted for use on deck.
Tether management made simple
Thanks to having a constant tension on the tether, it affects the ROV operation minimally. It also eliminates the need of dedicated personell handling the tether.
Being weather resistant, the dry winch TMS can be mounted on ship-deck.
By having optimal tension in the tether, lowest possible drag is assured. By using this solution, a dedicated person handling the tether during operation is no longer required.