Ocean Modules quality management
At Ocean Modules, quality awareness permeates everything we do.
Ocean Modules has undertaken life-cycle analysis of all products ensuring that they are highly recyclable.
In house developed quality management system assures high performance of processes and that they are followed properly.
Ocean-Modules is ISO 9001:2015 and ISO14001:2015 certified.
UC GOLD accreditation testifies that TAPIREN SURVEY SYSTEM AB is a stable, reliable partner with which to do business.

All certificates issued by DNV GL are protected by the DNV GL blockchain application. A QR code scanner may be used to check the validity of the Ocean Modules certificates.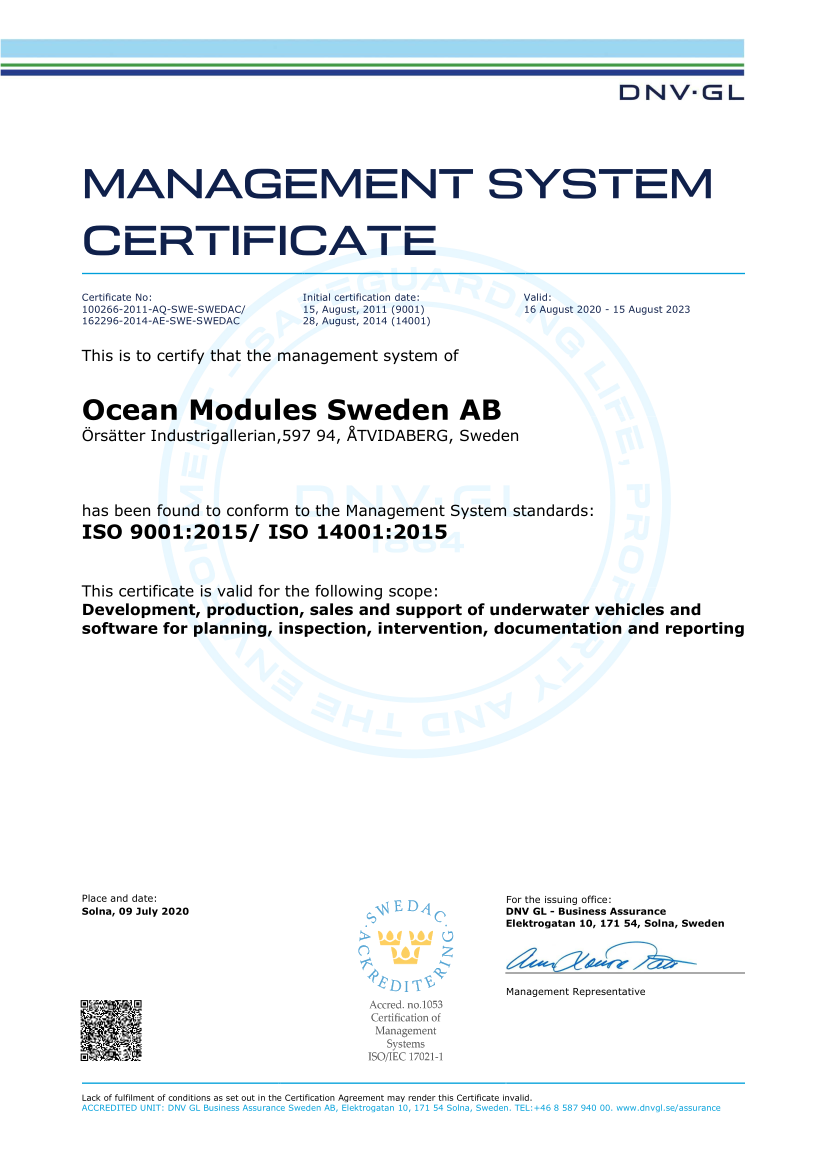 The ISO 9001:2015 is based on a number of quality management principles including a strong customer focus, the motivation and implication of top management, the process approach and continual improvement.
ISO 14001:2015 helps an organization achieve the intended outcomes of its environmental management system, which provide value for the environment, the organization itself and interested parties.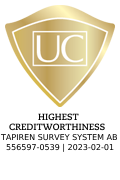 Ocean Modules is a fully-owned subsidiary of Tapiren Survey System AB. Tapiren Survey System AB has achieved UC Gold accreditation, the highest possible credit worthiness rating awarded by UC, Sweden's leading business and credit reference agency. The status of UC Gold guarantees that Ocean Modules Sweden AB is a stable, reliable partner with which to do business.